We were back at the Petersen Heritage Center giving away the best gift ever – The Word of God.
We setup the table on Wednesday December 8, 4:30-6:30 PM.
Students were invited to simply take one of these New Testament study Bibles.
There were no strings attached, we didn't require people to pay, to give us there name, or any such thing.
We gave out the Recovery Version. It has footnotes that open up the spiritual meaning of the word. You can still get one free from Bibles for America.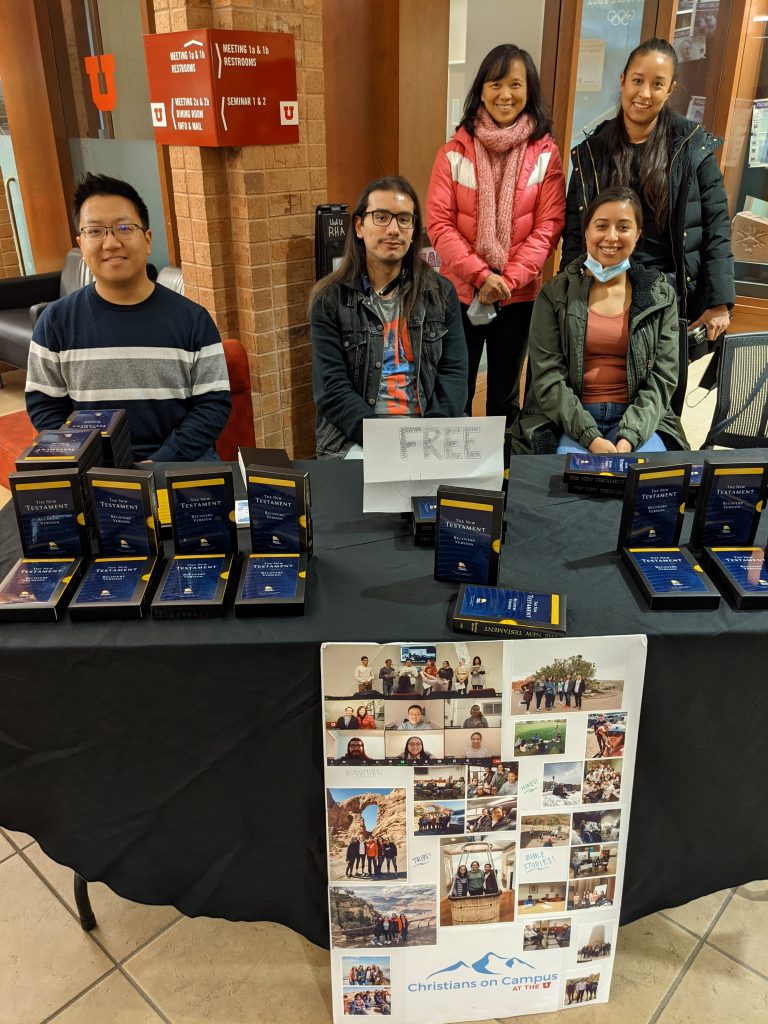 While we sat there, we shared portions of the word with one another. When one student came by and was interested in knowing what made this Bible different, we were able to show them a verse we were enjoying. We opened up to Matthew 13:8, where the Lord Jesus tells a parable about a sower who went out to sow. The seeds he sowed fell in different places. The verse says:
But others fell on the good earth and yielded fruit, one a hundredfold, and one sixtyfold, and one thirtyfold.
The other verses in chapter 13 as well as the footnotes in the Recovery Version helped us to understand what the good earth really is. Here's one of the footnotes for verse 8.
The good earth signifies the good heart that is not hardened by worldly traffic, that is without hidden sins, and that is without the anxiety of the age and the deceitfulness of riches. Such a heart gives every inch of its ground to receive the word that the word may grow, bear fruit, and produce even a hundredfold (v. 23). – New Testament Recovery Version
The student smiled and thanked us for giving her the word of God. Just that alone was such a sweet encouragement to us. Thank the Lord for these sweet opportunities.