This much anticipated Spring Break trip took us through the following cities:
Colorado: Denver, Boulder, Estes Park
Wyoming: Lyman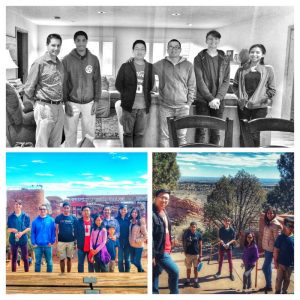 When we were in Denver on Thursday and Friday morning of the trip we gathered together before going sight-seeing. Those morning times were full of fellowship and worship. We released our spirits in praise to the Lord like never before, especially as we sang Psalm 30:11-12 "Thou hast turned my mourning into dancing for me…!"
Here are the lyrics of this song:
Thou hast turned my mourning into dancing for me;
Thou hast put off my sackcloth;
Thou hast turned my mourning into dancing for me,
And girded me with gladness;
To the end my glory may sing praise unto Thee,
And not be silent.
O Lord my God, I will give thanks unto Thee forever.
Listen to the tune here: https://www.hymnal.net/en/hymn/h/1334
In Denver we also visited the Red Rock Amphitheater where we sang some songs from the stage!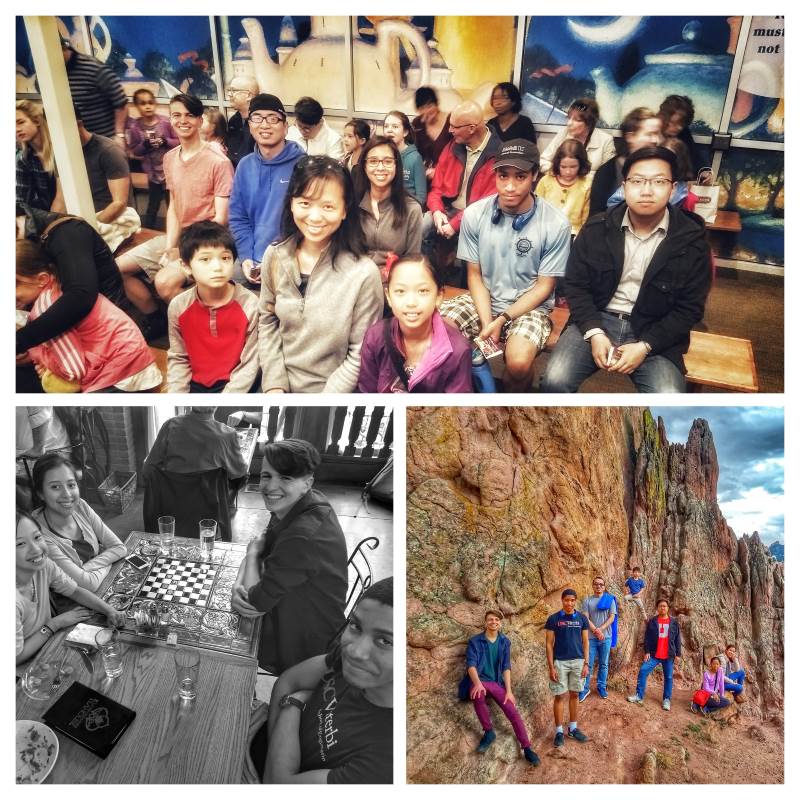 Boulder is such a colorful town! We hiked and went tea tasting, of course!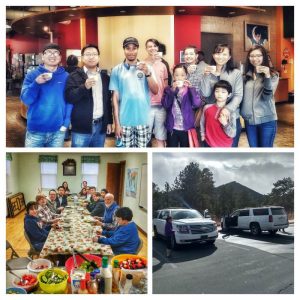 During the Christians on Campus Mountain States College Cconference at Estes Park, every student from every campus prepared a one minute point of truth. One person shared on 2 Corinthians 4:7 "We have this treasure in earthen vessels…". According to the verses surrounding this verse, the light of God is what brings the treasure into us, the vessels. This Treasure is Jesus Christ! What is needed, is for us to open our minds to God. This is like a camera opening the shutter to let the light in and then the light burns the image onto the film! Lord Jesus, We'd like to turn to you again and again, and gain You more and more!